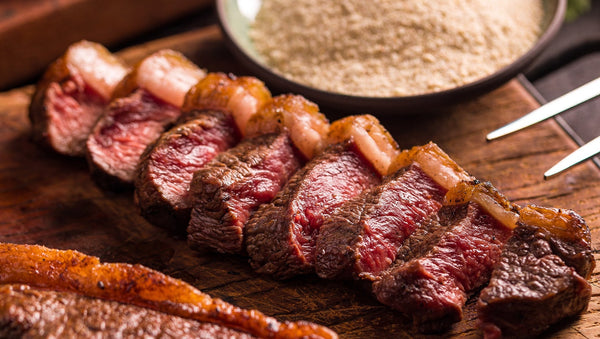 PERFEITO NO.1 - All-purpose organic seasoning, perfect for steak and any kind of red meat.
Featuring a mouthwatering BBQ flavor that makes each bite a savory and aromatic experience you'll completely love, this original Brazilian-inspired recipe made with the love of generations will take your breath away and leave you wanting more.  Producing perfect barbecue every time you fire up the grill is what makes a truly great pitmaster!
Treat your family, friends, and acquaintances to a whole new world of flavors with the proper selection of seasonings that will transform your cooking forever.